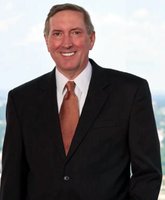 J. Daniel Morgan
J. Daniel Morgan was born September 9, 1950 in Spartanburg, SC to Ladson Columbus & Lois (Waddell) Morgan and passed from this life on May 31, 2019 at the age of 68.
Preceded in death by his parents, Dan is survived by his daughters; Jennifer Morgan (Ryan Young) and Jocelyn McGrath (Ryan); and his grandson, Fletcher James McGrath.
Dan earned his Bachelor of Arts degree from Vanderbilt University, his Juris Doctor from Memphis State University, and a Master of Laws degree from the University of Pennsylvania. In addition to serving as the President of the Tulsa County Bar Association, and holding numerous leadership positions within that organization, Dan served as Chairman of the Legal Division of the United Way, and was a member of the Citizens Advisory Board for Persons with Disabilities.
In his spare time, Dan enjoyed playing guitar, practicing yoga, riding his motorcycle, and spending time with his daughters and grandson.
A Celebration of Life gathering to be held at a later date.
In lieu of flowers, donations may be made to the Neuroendocrine Cancer Awareness Network, (https://www.netcancerawareness.org/donations-funding/) or The Tulsa Rotary Community Fund.
Ninde Brookside, 918-742-5556, www.ninde.com