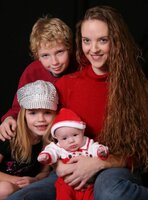 Jennifer Marie Gibson
Jennifer Marie Gibson was born on July 19, 1977 to Stanley Clay Harris and Patricia Jean (Coe) Harris. Jennifer passed from this life on Saturday, May 13, 2023 at the age of 45.
She is survived by: her parents, Stan and Pat Harris; children, Alexander Gibson, Audrey Gibson and Lexi Mason and siblings, Leslie Saffel, Victoria Haws and Robert Harris.
Memorial service 3:00 P.M. Friday, May 19th at Ninde Brookside Chapel.
In lieu of flowers donations may be made to: FADAR (Feral & Domestic Animal Rescue) 400 E Florence St. Broken Arrow, OK 74011.