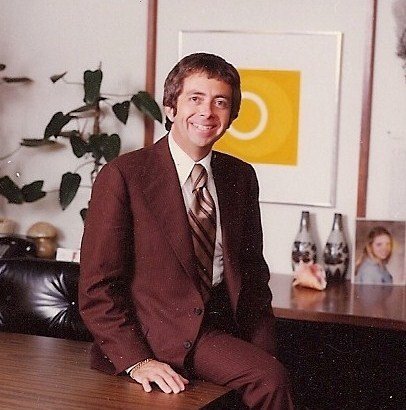 Obituary of Rex Ball
Rex Martin Ball was born June 14th, 1934 in Oklahoma City, Oklahoma, the son of Ralph Martin and Sarah Mae (Kellner) Ball. Rex, an internationally known architect, urban designer, and champion of historic preservation efforts is also remembered as a beloved mentor and staunch human rights advocate, who was as intent on improving the lives around him as he was on improving society.
A memorial service is set for 11 a.m. Friday at the Boston Avenue United Methodist Church. A visitation is planned from 5 to 7 p.m. at Ninde Brookside Funeral Home.
Rex, graduated at the age of 16 valedictorian of his class at Kemper Military School. He then attended Oklahoma State University obtaining his Bachelor's Degree in architecture. His education continued at MIT where he obtained a Master of Architecture degree. He served two terms on the University of Oklahoma's Board of Visitors for the College of Architecture (regional and city planning, landscape architecture, construction management). His artwork is in the permanent collections of his alma maters, OSU and MIT.
Rex was married to Margie Crowley Ball in 1960, with whom he shared many good times, many laughs, and four wonderful daughters. The couple began their married life in Oklahoma City where he began his career following in his father's footsteps at HTB, Inc. an international architecture-engineering-planning firm. They then moved to Tulsa where he founded the Tulsa branch in 1962. In 1976 Rex became a Fellow of the American Institute of Architects, one of the youngest up to that time to have earned the Institute's highest honor. Marge and Rex's union ended in 1983, but they remained close friends until his death. Rex met Stephen Edwards in Oklahoma City in 1984. The same day they formed an inexplicable connection, a beautiful relationship that has endured for 26 years. Their connection was so complete that they finished each other's sentences and heard each other's thoughts. Through their bond, Rex gained a 5th wonderful daughter. Rex and Stephen have traveled the world sharing their love of architecture, interior design, and their zest for life. On the 24th day of October 2008 they were finally able to legally marry in Palm Springs.
Mr. Ball has uniquely served as President of the local AIA Chapters in both Tulsa and Oklahoma City, as well as the State Council. He is a registered planner by the American Institute of Certified Planners (AICP). He has served on the Board of Directors of both Tulsa and Oklahoma City Chambers of Commerce.
Within the U.S. Mr. Ball has involved himself directly in a number of award-winning designs which utilized the public/private partnership concept: the National Press Building in Washington, D.C. with the Pennsylvania Avenue Development Corporation, One Bell Central in Oklahoma City, the ingenious Mid-Continent Tower in Tulsa, and the Tulsa Community College conversion of the Sinclair Building and Central High School Shops. All of these illustratively incorporate the design values of accessibility and people-orientation that are Ball's trademarks. Mr. Ball's intense interest in our Nation's urban areas found expression through personal participation on committees in Tulsa and on similar committees within the National Trust for Historic Preservation/Preservation Oklahoma, the American Consulting Engineers council, the U.S. Jaycees, The American Institute of Architects (AIA) national component and local chapters, and the Society of American Military Engineers of which he was a sustaining member. In 1994, Ball was appointed by President Clinton to serve on the U.S. Commission of Fine Arts. He had also chaired the White house Small Business Conference's Federal Procurement Task Force, in addition to being listed in Who's Who in America and Who's Who in the World. In 1994, after 37 years of professional practice, he became Chairman Emeritus of HTB, Inc. HTB has since been purchased by Dewberry Design, Inc.
Right up to his death, Mr. Ball was in popular demand as a speaker, panelist, and author. Consistently honored by his peers during his 12-year tenure as CEO of HTB, the firm received over 50 awards nationally and locally. His honors include the Governor's Business in the Arts Award, the Curt Schwartz Business in the Arts Award, and the Gannet Foundation's Five Who Care Humanitarian Award for long-standing commitment to economic development, education, cultural enrichment as well as efforts to help the handicapped and the needy. In November 1995, OSU singled him out for its Distinguished Alumnus Award for significant service plus personal and professional achievements. In recent years, he has focused his attention on Tulsa's magnificent collection of Art Deco buildings by chairing the 6th World Congress on Art Deco; was chair of the International Coalition of Art Deco Societies; former president of the Tulsa Historic Preservation Commission; co-founder and president of the Tulsa Art Deco Society. In addition , Rex was a founding commissioner and chairman of the Metropolitan Tulsa Transit Authority and a member and former president of Downtown Tulsa Unlimited.
Rex is remembered as a devoted friend, loving husband, father and grandfather, who will be dearly missed. Rex is survived by his husband, Stephen Edwards, his daughters, Julie Kay Willingham, Linda Carol Ball, Sharon Louise Corbin and her husband, Clarence, Renee Marie Boehnen and her husband, Craig (all of the Dallas area) and Tiffany Gail Bjorlie and her husband, Jeremy of Tulsa; his grandchildren, Michael Ball, Cheyenne Corbin, Elyse Glass, Serene Corbin, Derek Corbin, Matthew Willingham, Aleigha Boehnen and Josh Corbin; his children's mother, Marge Crowley Ball; his special friends, Dwight Kealieher, Mike Tedrick, Steve Aberson and Brent Ortolani. He was preceded in death by his parents, Ralph and Sarah Mae (Kellner) Ball and his brother, Leonard Frank Ball. Rex left his body peacefully, family by his side, with Stephen holding him and singing the show tunes that Rex famously adored.
Public Visitation
10:00 am - 8:00 pm
Thursday, December 2, 2010
Ninde Brookside Chapel
3841 S. Peoria
Tulsa, Oklahoma, United States
Service Information
11:00 am
Friday, December 3, 2010
Boston Ave. United Methodist Church
1301 S. Boston Avenue
Tulsa, Oklahoma, United States
Interment Information
Boston Avenue United Methodist Church Columbarium
1301 S. Boston Avenue
Tulsa, Oklahoma, United States