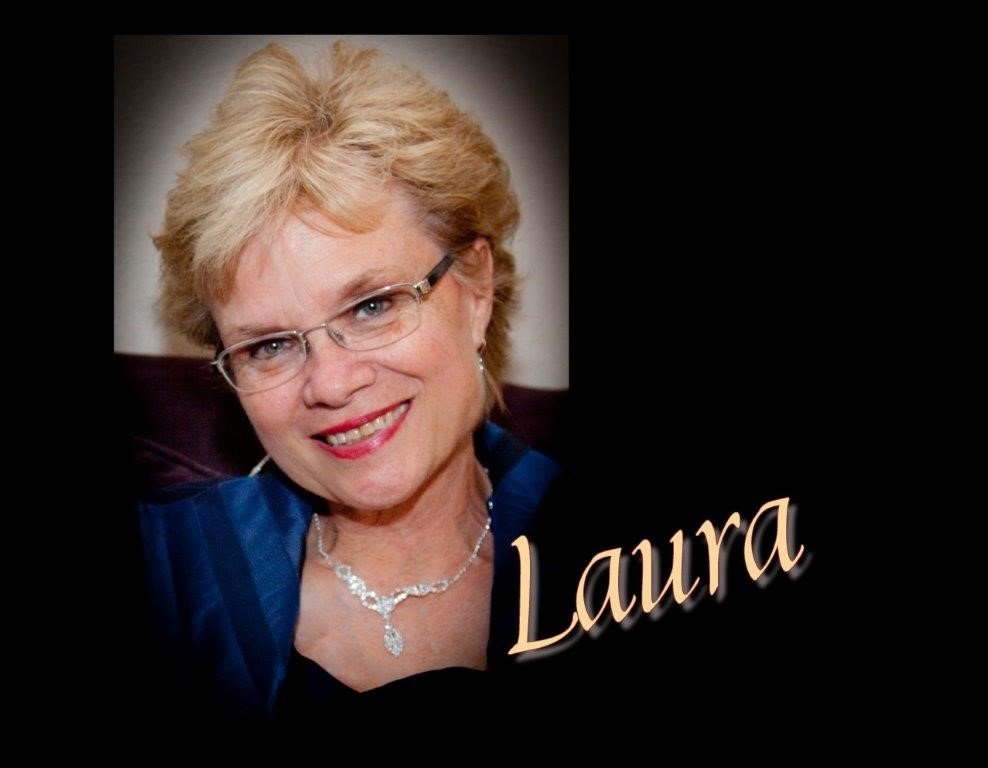 Obituary of Rev. Laura Ann Wolfe Dubie
Reverend Laura Ann Wolfe Dubie, an ordained minister of the United Methodist Church, transitioned from this life into the arms of Jesus on Palm Sunday, March 25, 2018 at 8:08 AM. Three priorities defined Laura's life, love of God and her savior Jesus Christ, love for her family and love for her ministry as a minister. Laura's life was deeply affected by a medical procedure in the middle of her life. Laura survived 8 days in a coma but lived for 26 years with a medical condition that few live past three years. While in a coma, Laura's Dad who was not a Christian, asked Jesus to save her life and through the process saved his own life eternally. She always said that she never regretted the pain and suffering because it resulted in her Dad's salvation. She was often asked why she has lived for so many years to which she would reply "Jesus helped me re-learn how to eat solid food and Jesus has kept me here." We believe that she was left here to help others through her Pastoral Care Ministry at First United Methodist Church. Laura's last highlighted scripture on her IPAD stated "which is why I suffer as I do. But I am not ashamed for I know whom I have believed, and I am convinced that he is able to guard until 'that day' what has been entrusted to me. You then my child be strengthened by the grace that is in Jesus Christ." 2 Timothy 1:12 and 2:1ESV
Laura often said that she did not understand how the younger generation was going to survive because they haven't learned, as she did, the hymns that have sustained her in hard times. Until the last few months Laura loved to walk and jog 3 miles a day praying and listening to her hymns and spirituals. Often where we had lived, 7 or 8 deer would follow along side her as she walked on a road by the golf course listening to her singing along with the hymns. The last highlighted songs on her IPAD were Soon and Very Soon and We're Going to See the KING.
Laura Ann Wolfe Dubie was born the middle child on November 27, 1953 to Robert and Geraldine Corley. She spent her childhood in Chula Vista, California and loved to walk the beaches of San Diego. She earned her Undergraduate and Master of Divinity Degree from Oral Roberts University with honors in May of 1983 and was extremely proud of her ordination to the position of Elder in the United Methodist Church on May 29, 1991. She graduated as the Outstanding Theology Student in the class.
She served several churches that included Rose Hill United Methodist in Tulsa and Tuttle United Methodist in Tuttle, OK., but because of her medical situation she was unable to continue a fulltime ministry, so she was invited by Dr. R. Wade Paschal, Jr. to take on the Stevens' Ministry and become a Minister of Pastoral Care at First United Methodist Church in Tulsa, OK. Laura was as good as there was at this calling and helping individuals transition from this life into the arms of Jesus.
Laura loved her family and is survived by her husband, Ed Dubie and his daughter, Christina King and her husband, Daniel and their three children, Tyler, Brendan and Jordyn of Tyler, TX. Laura is also survived by three children: her son, Ryan Jeremey Wolfe and his two children, Bryson of Tulsa and Jaicie of Colorado Springs, CO and his grandchild, Vivenne; her son, Sean Joseph Wolfe his wife, Nina and their three children Connor, Nora and Claire of Annapolis, MD; her daughter, Sara Elizabeth Shaw and her husband, Ryan and their two children, Melanie and Ryan of Coweta, OK. Laura also leaves a sister, Becky Snyder and her husband, Doug of Chula Vista, CA; her brother, Robert Corley and his wife, Stephanie of Bellingham, WA; her sister, Shirley Neal of Rogers, AR; many nieces and nephews and lots of friends.
The family will receive friends from 5-7:00 p.m. Friday at Ninde Brookside Funeral Home. Funeral service will be 10:30 a.m. Saturday at First United Methodist Church.
In lieu of flowers friends may contribute in Laura's memory to The Lydia Project, P.O Box 933, Baker City, OR 97814; First United Methodist Church, Sanctuary Celebrations or Provident Fund, 1115 S. Boulder Ave., Tulsa, OK 74119; or, St. Jude Children's Research Hospital, 501 St. Jude Place, Memphis, TN 38105.