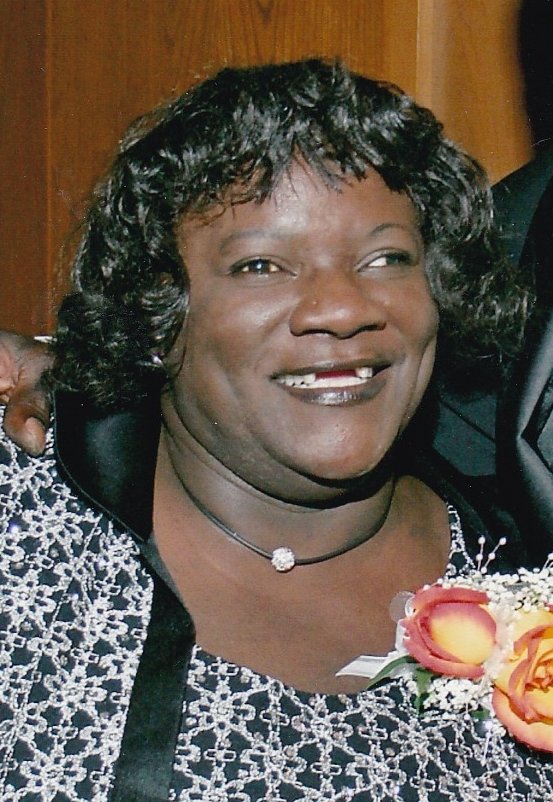 Share Your Memory of
Mary
Obituary of Mary Brown
Mary Lee Brown was born on August 11, 1959 in Tulsa, OK to Johnnie and Ocie Lee (McClendon) Brown. Mary passed from this life on Tuesday, May 9, 2017 in Tulsa, OK at the age of 57.
Mary was a very beautiful woman, who loved the Lord and lived her life according to Him. Mary met her husband in 1979 and they lived together for 39 years until her home going. Mary and John had 4 children. Mary was very kind and giving. Anyone who met her and to know her was very lucky.
Mary was preceded in death by a daughter, Donise Marie Brown-Davis; son-in-law, Kevin Davis; brothers, Eugene Jones and Johnny Brown; mother, Ocie McClendon and father, Johnny Brown.
She is survived by her husband, John Johnson of Tulsa, OK; her children, Cedric and Lisa Johnson of Broken Arrow, OK, Beatrice Brown of Tulsa, OK and Beverly Brown of Tulsa, OK; her sisters, Ruby Brown of Phoenix, AZ, Josephine McClendon of Detroit, MI, Della Mae Winston of Grady AR, Gail Knight of Grady, AR, Gloria Calloway of Taylor, LA and Evelyn Scott of Arkansas; her brothers, Jimmy Brown of Tulsa, OK, Mikel Brown of Tulsa, OK, Lester Ray Brown of Tulsa, OK and Don Jones of Tulsa OK; her grandchildren, Briayla Lowe, Tereyck Lowe and Kalib Williams. Mary also leaves many nieces, nephews and friends.