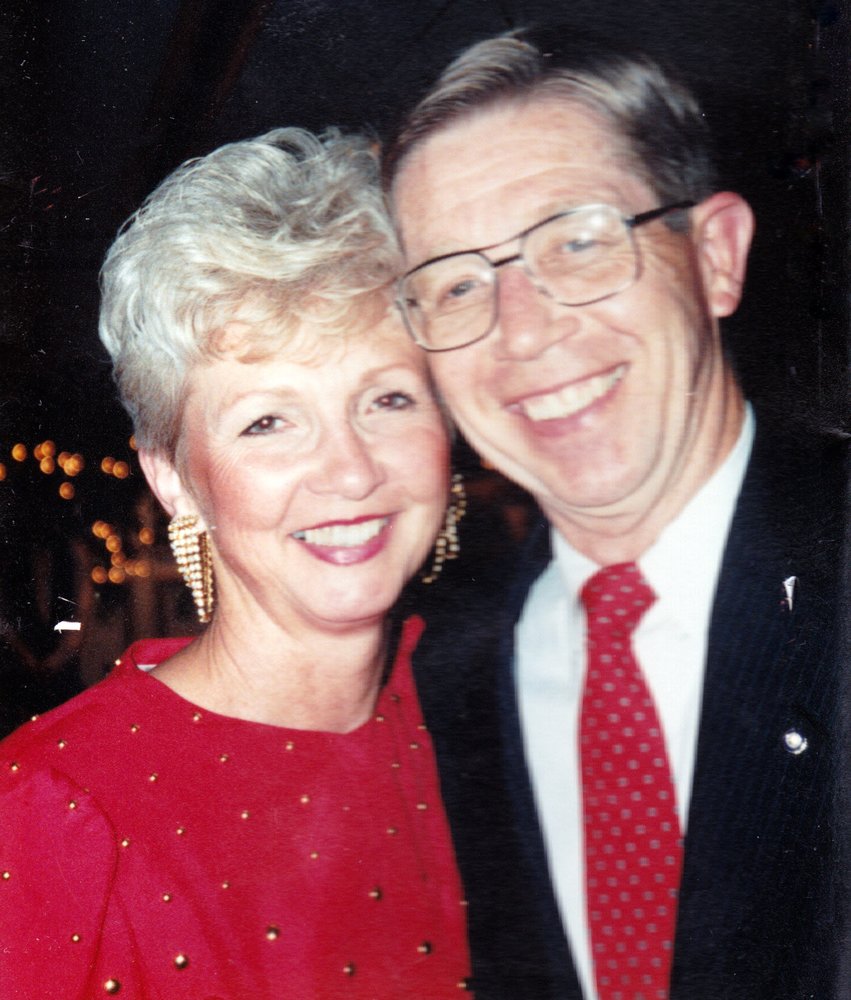 Share Your Memory of
Myrna
Obituary of Myrna Jean Calhoon
Myrna Jean Calhoon passed away Tuesday, September 19, 2017 at the age of 80. Myrna, a loving, devoted wife, mother and grandmother was grace personified. She could look beautiful in the grimiest of conditions, and she stole the light of every gathering with her presence. She could bale hay, work the mission field, and grace a sophisticated party with equal elegance. Her devotion to the Lord left a lasting legacy on her husband, children, grandchildren and all who met her. Myrna She was the truest and most faithful of friends; . She cherishinged each of her wonderful friendships.

Myrna was born in Longview, Washington in 1937. Myrna was the eldest of three lovely daughters that graced the lives of Olen and Goldie Gregg. The Greggs returned to Beaver, Oklahoma before Myrna turned 10 years old. Once in high school, Myrna was selected to be the Beaver Duster's homecoming queen as just a freshman. Myrna was a star basketball player for the Dusters and worked as a soda jerk in the local drug store where she met the love of her life, Harold Wayne Calhoon. Harold and Myrna were married on July 30, 1955 and shared 61 loving years together. Harold preceded Myrna in death September 9, 2016. Myrna lovingly supported Harold's medical career beginning as a young resident at the Mayo Clinic in Rochester, Minnesota, and as an army doctor at Fort Bliss in El Paso, Texas before settling in Tulsa, Oklahoma. In her continuing support of Harold, she was actively involved in the Woman's Medical AuxillaryAuxiliary and served as President of the organization. They traveled the world together and especially loved their extensive time in Colorado, where they both fished, hiked, and rode horses.

Myrna and Harold faithfully raised four children: Lea Rae, Mary Beth, Robert Wayne, and Edward Lile. Their eleven grandchildren and four great-grandchildren were Myrna's joy: Isaac, Shelby, Max, Sunday, Hailey, Meghan, Holden, Gage, Keats, Caleb, Gabriel, Grady, Emilia, Breaker, and Matilda. She is also survived by her two beloved sisters – Patty MacDaniel and Janice Goetzinger.
Myrna engaged in each of her children's lives – supporting Lea's singing, Beth's cheerleading and swimming, and Robert's and Edward's athletic activities. This continued through to her grandchildren's lives where she regularly attended basketball and football games, piano recitals, and all school events.

She was an excellent cook and generous hostess. Christmas, Easter, Fourth of July, and Thanksgiving were always festive events for the grandchildren. Her pies were legendary (Harold favored rhubarb and Ed loved bananacoconut cream, but Hans was a cherry man). She taught all eleven grandchildren to swim and was an avid and accomplished painter, whose works adorn the walls of her family.
Myrna's devotion, easy grace and beautiful nature will be remembered by all who knew her.

A memorial service will be held 10:00 am Wednesday, September 27, 2017 at First United Methodist Church, 1115 S. Boulder Ave.
Ninde Funeral Directors, Brookside Chapel (918) 742-5556 www.ninde.com
Memorial Service
10:00 am
Wednesday, September 27, 2017
First United Methodist Church
1115 S. Boulder Avenue
Tulsa, Oklahoma, United States

Get Directions