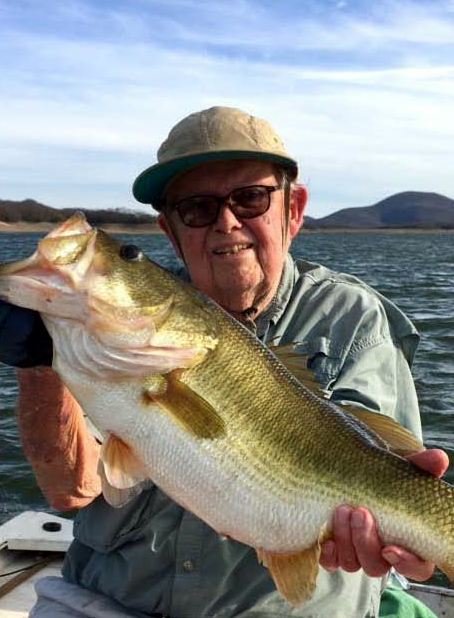 Obituary of Dee Hughes Richardson
Dee Hughes Richardson was born February 15, 1929, in Jacksonville, Texas to Dee R. and Bessie Mae (Hughes) Richardson. He passed from this life Thursday, September 28, 2017 at the age of 88. Dee was the only child born to Dee and Bessie Mae. He attended Jacksonville schools and graduated in 1946 from Jacksonville High School. Dee attended Lon Morris Junior College and The University of Texas in Austin where he earned his bachelor's degree in business and his Juris Doctorate.
Dee went to work as Assistant District Attorney in Dallas. He met and married Joyce Camelia Pennel. To this union was born two daughters, Sarah Camelia (Sally) and Mary Dee. Dee's growing interest in the oil and gas industry led him to a position as an attorney with Pure Oil Company in Midland, Texas. He thought it was "fun" visiting every little county in the Texas panhandle during that time in his career. Pure Oil Company merged with Union Oil Company of California. As Dee grew with the company, they moved to Houston, and then to the Los Angeles, California home office. In 1968, his wife, Joyce passed away due to complications from multiple sclerosis while the family was living in the LA area.
One of the highlights of his career was representing Union Oil's interests in the Alaskan Pipeline, making many trips to Anchorage to visit the Prudhoe Bay/North Slope project.
After several years, Dee met Laura Catalina Espinosa who was also working in Union Oil's LA office. They married in 1974 and relocated later that year with the company back to Midland in his beloved state of Texas. This led to his overseeing legal transactions in more than a dozen states. After relocating once more with the company to Houston, Dee retired after 35 years with Union Oil, now UNOCAL.
Dee and Laura moved to Kerrville, in the beautiful Hill Country of Texas, and enjoyed 12 years there before moving to Tulsa to be closer to family.
Dee and Laura loved to travel and had the opportunity to see much of the United States as well as many European cities. Dee also enjoyed all sports, but he especially loved his University of Texas Longhorns. Dee delighted in fishing. After his retirement, he made annual trips for over 20 years with a group of his petroleum-industry buddies and his son-in-law, Charlie, to fish for largemouth Bass in Mexico.
Dee was loved and adored by his family and will be greatly missed by his wife of 43 years, Laura; daughters and sons-in-law, Sally and Don Rubottom and Mary and Charlie Ninde; grandchildren, Emily, Chris, Hannah, Abby, Cammie, Jonathan, Mamie, Timmy and Henry; great-grandchildren, Adam, Joseph, Sarah, Caleb, Adella and John.
A graveside service will be held 11:00 a.m. Wednesday, October 4, 2017, at Jacksonville Cemetery, Jacksonville, Texas. Ninde Funeral Directors, Brookside Chapel (918)742-5556 ninde.com
Graveside Service
11:00 am
Wednesday, October 4, 2017
Jacksonville Cemetery
.
Jacksonville, Texas, United States

Get Directions