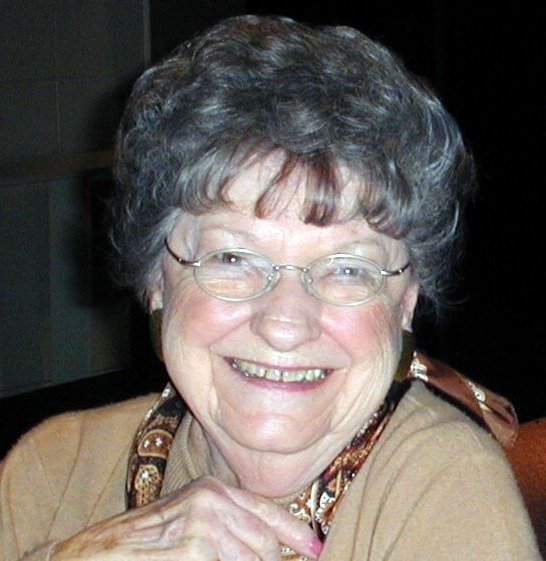 Share Your Memory of
Jo Ann
Obituary of Jo Ann Gilpin
Jo Ann Gilpin, a life-long Oklahoman and prominent leader in the Christian Church (Disciples of Christ), died at her Tulsa residence on October 3. She was 94. Born in Garber, Oklahoma, on July 3, 1923, she was the daughter of Ivan and Hazel Southwick. Jo Ann was married for sixty-eight years to William C. Gilpin, Jr., who died in 2012. Her sister, Ivanette Morris, died in 1975. Jo Ann is survived by her three sons and their wives, Clark and Nancy Gilpin, Dennis and Kelley Hays-Gilpin, and Neil and Bendy Gilpin; four grandchildren, Parker Gilpin and his wife Jen, Steven Gilpin, Taylor Gilpin and his wife Kacey, and Jennie Gilpin; and five great-grandchildren, Colby and Phoebe Gilpin and Avery, Emelia, and William Gilpin.
An alumna of Oklahoma State University, where she was a member of Kappa Delta sorority, Jo Ann married Bill Gilpin in 1944, while he was serving in the army during World War II. After the war, they lived in Shawnee and Oklahoma City before moving to Tulsa in 1964.
Active in many public school and church activities, Jo Ann pursued a career as a director of Christian education, first at Crown Heights Christian Church, Oklahoma City, and then for sixteen years at Harvard Avenue Christian Church in Tulsa. For thirty-three consecutive summers, she taught or directed a Vacation Church School. Beyond the local congregation, Jo Ann was a member of the Association of Christian Church Educators, a curriculum representative of the Christian Board of Publication, a board member of the Division of Homeland Ministries of the Christian Church (Disciples of Christ), and office manager of Phillips Theological Seminary. In 1985, the Disciples of Christ elected her to its General Board, the governing body of the denomination.
A few months before her death, Jo Ann was asked to reflect on her career in religious education. She emphasized that the Christian educator should relate to young people as an adult friend rather than as a parent would relate to a child. "Be a friend," she said; "instead of expecting them to be like you, help them to become themselves."
A memorial service will be held 11:00 a.m. Monday, October 9, 2017 at the Harvard Avenue Christian Church.
In lieu of flowers, gifts to celebrate Jo Ann's life may be made to the Memorial Fund at Harvard Avenue Christian Church. Gifts will be used to celebrate and further the education of Children and Youth.
Ninde Brookside Chapel ninde.com 918-742-5556
Memorial Service
11:00 am
Monday, October 9, 2017
Harvard Avenue Christian Church
5502 S. Harvard
Tulsa, Oklahoma, United States

Get Directions