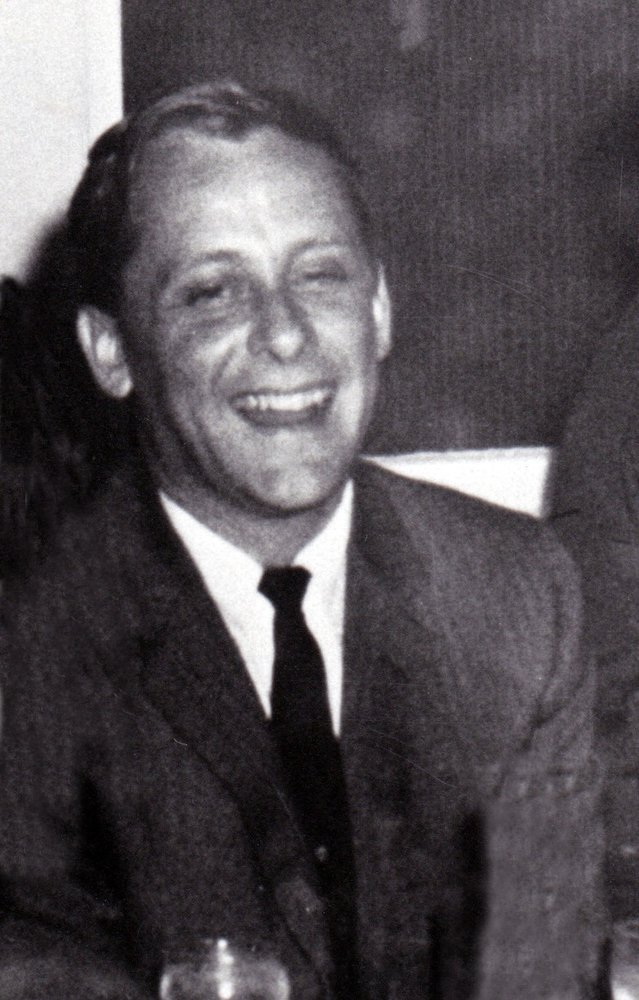 Share Your Memory of
Dr. Richard
Obituary of Dr. Richard Allen Marshall
Richard Allen Marshall was born to Kenneth Allen Marshall and Reba Jean Wellington Marshall on August 29, 1930, in Shawnee, Oklahoma. He passed away in Tulsa, on Thanksgiving Day, November 23, 2017, at the age of 87. He is survived by his wife of 65 years, Marcia Jones Marshall; daughters and sons-in-law: Cindy and Brian Sullivan, Susan and Bob Westbrook, Dru and Ken McQueen, Lisa Marshall, and Jan and Steve Gawey; 13 grandchildren: Emily Sullivan Foon, Kathleen Sullivan Belcher, Christopher Sullivan, Eli Westbrook, Rachel Westbrook, Kenley McQueen, Katie McQueen Seibert, Richard Marshall McQueen, Taylor Emery, Breen Emery, John Gawey, Marlo Gawey Hurd, and Colleen Gawey; and five great-grandchildren. He was preceded in death by his infant daughter, Mary Kay; his parents; his sister Joan Marshall McCarty; and his brother, Waynard P. Marshall.

Dick graduated from Borger High School in 1947 at the age of 16. He graduated Phi Beta Kappa from the University of Oklahoma in 1951 and graduated Alpha Omega Alpha from the University of Oklahoma Medical School in 1955. He served his internship at Duke Medical Center, a residency in internal medicine at the OU Medical Center, and a research fellowship at Harvard Medical School. His specialties were internal medicine and hematology. He practiced at Lovelace Clinic in Albuquerque from 1959 to 1961 before returning to Oklahoma, where he served as Director of the Health Service and Work Evaluation Clinic at the OU School of Medicine from 1962-1963; Associate Chief of Medical Service at the Veterans Administration Hospital from 1967-1970; Director of Internal Medicine at Saint Francis Hospital in Tulsa from 1970-1976 and 1983-2001; and Director of Medical Education at Saint Anthony Hospital in Oklahoma City from 1976-1982. He consulted at Cancer Care Associates of Tulsa from 2002-2004 and at Tulsa Spine Hospital from 2004-2005. He taught at OU Medical School in Oklahoma City and Tulsa from 1962 until his retirement, and was awarded the Aesculapian Award for Clinical Teaching—an honor bestowed by OU medical students—in 1965, 1970, 1978 and 2001. During his tenure at OU Medical School, he served as the Alpha Omega Alpha faculty advisor. He also served as an exam proctor for the American Board of Internal Medicine from 1969-1993. During his later years, he participated in several church-sponsored medical missionary trips to Mexico and volunteered his services at Xavier Medical Clinic in Tulsa.

And now for other important stuff: Despite his brilliance and medical achievements, Dick's true goal in life was to be the kind of guy who could fix things like cars and toilets and faucets. Unfortunately, in this arena, he was woefully inept. Throughout their childhood, his children witnessed epic failures, accompanied by language that gave them an extensive education in swear words. Dick adored his in-laws—Gertrude and Paul Davis. He loved working on VW's and airplanes with his friend, Jack Fly. And he was a total sucker for animals, including family dogs Max, Greta, and Kelly; and cats Zsa Zsa, Mean Head, Gray Boy, Grandma Cat, Fanny, Ming, Tuffy, and Joe. Additional things that Dick loved: OU football; pecan pie; reading non-fiction, especially about Churchill, World War II and the Civil War; colorful jokes; and plaid shirts.

A celebration of Dick's life will be held at 10 a.m. on Tuesday, November 28 in the Chapel at Asbury United Methodist Church, where he and Marcia have been long-time members. In lieu of flowers, contributions may be made to Asbury UMC – Medical Missions, c/o Asbury United Methodist Church, 6767 S. Mingo Rd., Tulsa, OK 74133 or the Humane Society of Tulsa, 6232 E. 60th St., Tulsa, OK 74135.

Ninde Funeral & Cremation (918) 742-5556 www.ninde.com

Memorial Service
10:00 am
Tuesday, November 28, 2017
Asbury United Methodist Church
6767 S Mingo Road
Tulsa, Oklahoma, United States

Get Directions