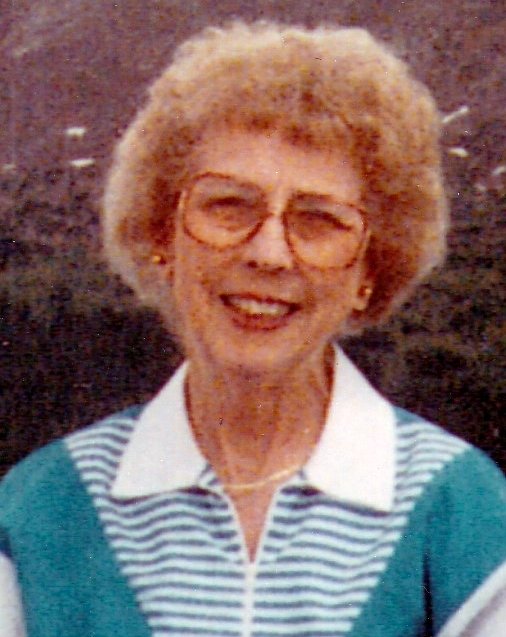 Share Your Memory of
Frances
Obituary of Frances Ellen Bouda
Frances Ellen Bouda was born on December 10, 1927 in Tipton, OK to Sidney and Blanche (Buell) Galloway. Frances passed from this life on Monday, December 25, 2017 at the age of 90.
From a young age she had to be a hard worker and very resourceful. After her father passed away at an early age, she had to help her mother and sister in every aspect of life. After her years attending school in Tipton and graduating from
Tipton High School in 1945, it was time to take on the world. In June of 1945, along with her mother Blanche and sister Joyce, they boarded the train and moved to Oklahoma City. She took a job at Denison Motor Company and then later at Frank Clark Motor Company until 1952. She then changed to the insurance field and worked for Oklahoma General Agency until 1959.
In the early 50's she met her future husband, Frank J. Bouda and on October 10, 1954 they were married at the 12th & Drexel Church of Christ. Frank was a Czech, so it was a real toss up as to who was the most strong willed. She said a marriage can survive anything if you can get through paper hanging in the first few months of marriage and they did until Frank's passing on July 3, 1993. In 1959 they adopted a son Warren and in 1962 another son, Alan. In November of 1966, they were transferred to Tulsa where they lived for the remainder of their lives.
Since childhood, Frances showed a love of God and affirmed her belief in Christ and was baptized. She always took the opportunity to show her Christianity to those around her. For many years she taught Sunday school and volunteered in many activities around Tulsa and was very active in the Ladies Sertoma Club, a service organization. She and Frank attended church regularly at 29th and Yale Church of Christ and maintained her membership there until her passing. Her strong faith carried her thru many a trial and tribulation and she
was a daily Bible reader.
She is survived by her sons, Warren Kent Bouda and Alan Wayne Bouda of Tulsa, and a sister, Joyce Stoner of Laramie, Wyoming.
Funeral Service
10:00 am - 11:00 am
Friday, December 29, 2017
29th & Yale Church of Christ
2901 South Yale Avenue
Tulsa, Oklahoma, United States

Get Directions
Final Resting Place
3:00 pm - 4:00 pm
Friday, December 29, 2017
Chapel Hill Memorial Gardens
8701 N.W. Expressway
Oklahoma City, Oklahoma, United States
(405) 252-9629

Get Directions