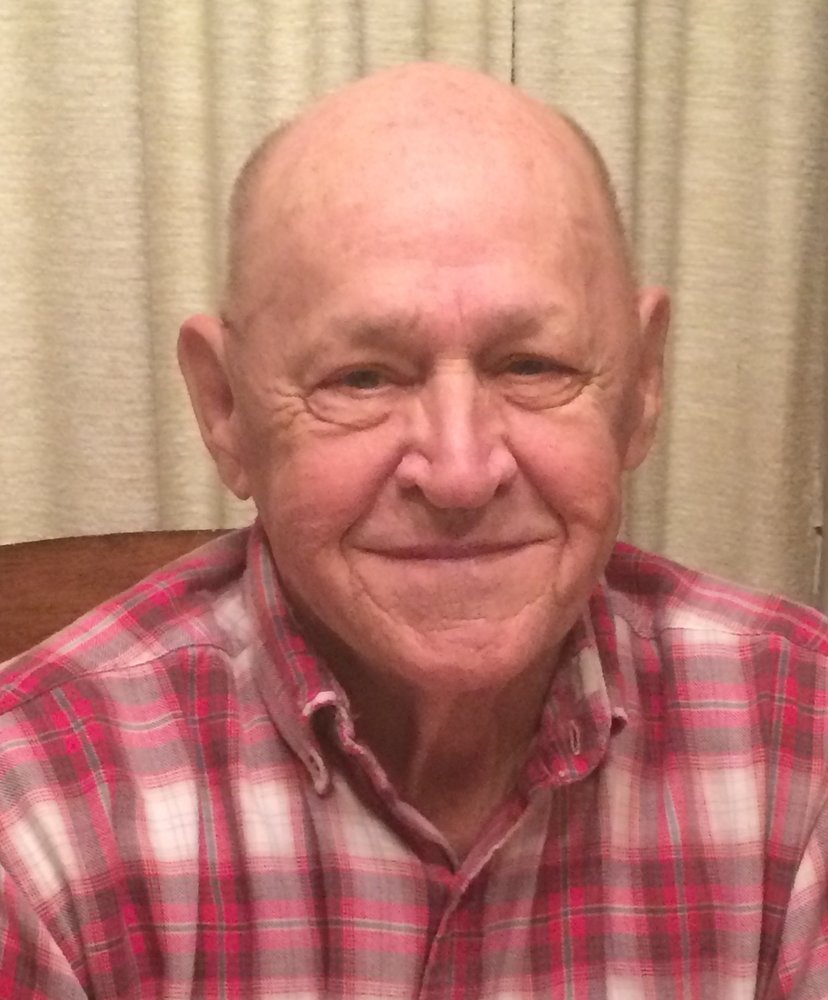 Share Your Memory of
Kenneth
Obituary of Kenneth Earl Terry
Kenneth Earl Terry was born on November 15, 1933 in Tulsa, OK to Marvin Randall Terry and Blanche Irene (Williams) Terry. Kenneth was a longtime Jenks resident and passed away Friday, January 12, 2018 at the age of 84.
Kenneth was preceded in death by his parents; his wife, LuAnn Terry in 2015; his sister, Katherine Young; his brothers, Charles Terry, Randall M. Terry, Allen "Butch" Terry, James W. Terry and Edward R. Terry. He is survived by his children, Eddy and Dalia Terry, Kevin and Susie Terry, Susan and Dr. Dan Danner, Cindy and Brian Wagner and sisters, Mary Lybrand and Patricia Davie and 7 grandchildren - Sherri, Sarah, Chantel, Nick, Jonah, Olivia, and Max; and great granddaughter, Sofia.
Kenneth joined Sinclair in 1951 as a mail clerk. Through his hard work and eagerness to learn, he was promoted to Sales Representative for the Liquefied Gas Products department. The sales position moved him and his family from Tulsa, OK to San Angelo, TX then to Gering, NE before bringing them back to Tulsa, OK. A merger between ARCO and Sinclair took the family to Los Angeles, CA. Ken left ARCO and went to work for CalGas which took the family to Houston, TX. An acquaintance started his own company, Fuel Products and hired Ken, bringing the family back to Tulsa, OK. Later, Ken ventured out on his own, forming his own company, Gas Liquids Marketing which he ran until his retirement.
Ken loved sports. He enjoyed ice skating as a youth and was an avid hockey fan. Over the years, Ken attended many Tulsa Ice Oiler games, several as a season ticket holder. Ken would not turn down a chance to go to the horse race track and once had ownership in several horses. Ken also would not turn down a trip to Las Vegas where he seemed right at home among the flashing lights and ringing bells.
During his retirement years, Ken's favorite pastimes included caring for his grandkids and attending any of their activities, baking anything sweet and buying lottery tickets.
Ken always had a smile on his face and positive words of encouragement which will be greatly missed by all who knew him. We will greatly miss his most often used phrase of encouragement: "You done Good".
Yes Dad – "You done Good!"
Family will receive friends
5:00 pm - 7:00 pm
Thursday, January 18, 2018
Ninde Brookside Funeral Home
3841 S. Peoria
Tulsa, Oklahoma, United States
Funeral Service
11:00 am - 12:00 pm
Friday, January 19, 2018
Ninde Brookside Chapel
3841 S. Peoria
Tulsa, Oklahoma, United States
918-742-5556
Final Resting Place
12:30 pm - 1:30 pm
Friday, January 19, 2018
Floral Haven Memorial Gardens
Broken
Arrow, Oklahoma, United States