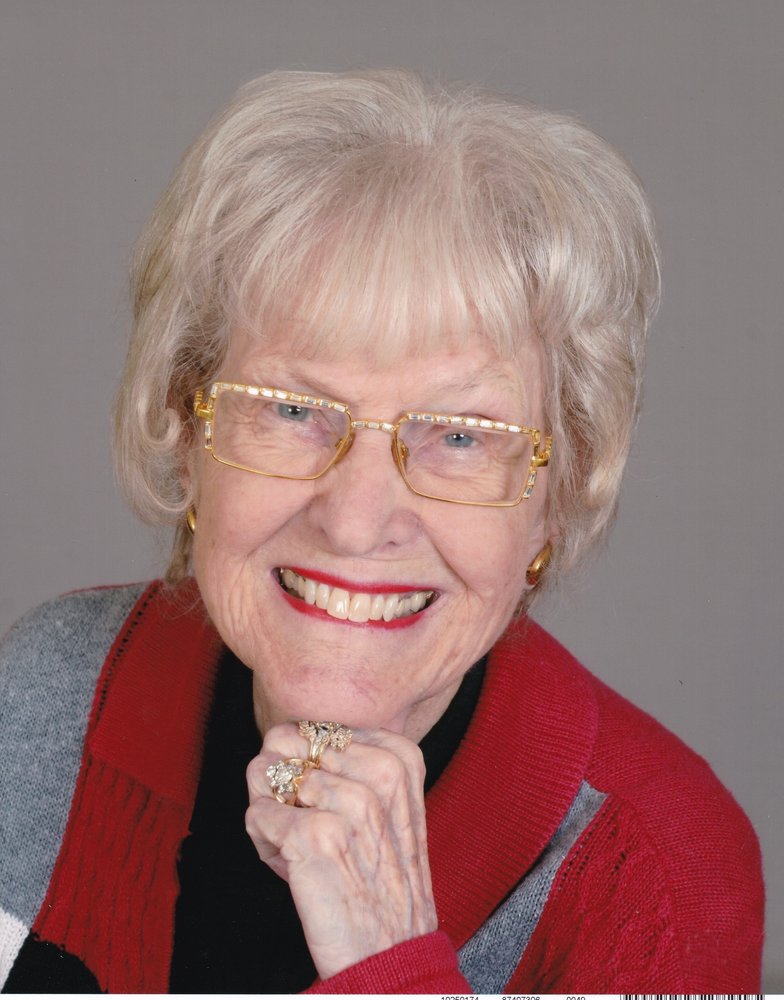 Obituary of Lou Ann Dale
Lou Ann Dale was born on March 26, 1931, in Enid, Oklahoma, and died on April 28, 2018, in Tulsa. She was a woman of great intellect, warmth and love, and leaves a hole in the lives of her family and friends that nothing can fill.
Lou Ann lived for a while in Perryton, Texas, but always felt that the best part of her childhood was spent in Enid. Lou Ann graduated from Enid High School, and obtained a Bachelor of Arts in Journalism at the University of Oklahoma where she was Phi Beta Kappa, and went on to earn a Masters in Education from Southwestern Oklahoma State University in Weatherford, Oklahoma.
Lou Ann was a career teacher, spending most of her career as a reading specialist, teaching reading to students with reading difficulties. She considered herself the last line of defense in the battle to help all children read and often said, "It is my job to battle past all of their previous difficulties in learning to read and make sure that they learn from me. In this country, if you can't read, you can't work, and if you can't work, you can't make a life for yourself. I cannot give up on any student until I know they can read." Her family was always very proud of her devotion to her students and awed by the many lives that she changed.
She married the unquestioned love of her life, Dan Dale, on June 11, 1954, and was blessed by their strong marriage for the next 46 years until Dan's death. He was dynamic, outgoing and larger than life, while she was shy, smart and preferred nothing more than a great non-fiction book and a package of her favorite cookies. Together they made a partnership of love, admiration and enjoyment of each other that taught all around them what a marriage should be. However, once Dan died, she fought admirably to craft a new life for herself, living with her daughter Angelyn and her family, where she played a pivotal role in raising her grandchildren Larkin and Molleigh. There is no doubt that much of their lives and personalities were shaped by the hours they spent studying and learning from their schoolteacher grandmother and they repaid her devotion by including her in everything that they did. Friends of Larkin and Molleigh cannot remember a basketball game of Molleigh's without Lou Ann cheering in the stands, or a performance of Larkin's without Lou Ann loudly applauding. In 2012, Lou Ann moved into a new Crestwood apartment in Oklahoma Methodist Manor, where she walked a mile every day, took numerous exercise classes each morning, and hurried to get on the bus for every planned outing. Lou Ann was tickled to be chosen at Crestwood as both the "Gym Rat of the Month" for her constant exercise and "Passport Person of the Year" for having participated in the most activities at Oklahoma Methodist Manor.
Lou Ann is survived by her daughter and son-in-law, Angelyn Dale and James McCann of Tulsa, her grandchildren and step-grandchildren, Larkin McCann of New York, Molleigh McCann of California, Sean McCann, his wife Amber and their children Tony and Jackson of Tulsa, and Heather Ornelas, her husband Anthony and their children Anthony, Jr. and Thomas of Stillwater, Oklahoma, as well as her revered cousin David Vosburg of Houston, Texas. Lou Ann was preceded in death by her adored husband Dan Dale, her wonderful mother Lea Ida Hollingsworth Boyle, her father Frank Boyle, and her beloved cousin John Vosburg.
The memorial service to celebrate her life will take place on May 15, 2018, at 11:00 a.m., at Boston Avenue United Methodist Church. In lieu of flowers, donations may be made to the Boston Avenue United Methodist Church Library Fund.
Memorial Service
11:00 am - 12:00 pm
Tuesday, May 15, 2018
Boston Ave. United Methodist Church
1301 S. Boston Avenue
Tulsa, Oklahoma, United States

Get Directions