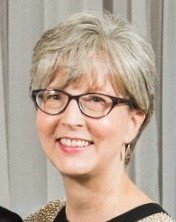 Obituary of Cynthia Ann Hulsey
Cynthia Ann Hulsey, of Tulsa, passed away at home with family on September 19, 2018. She was born in Tulsa on November 17, 1959 to Betty Jo (Moss) and Leon Melvin Hulsey and was the youngest of three children.
Cindy graduated from Union High School in 1978 and earned her bachelor's degree in English Literature from the University of Tulsa in 1982. After graduation, she worked in the securities industry for 17 years until deciding to pursue her passion: literature and reading. She received her Master of Library and Information Studies degree from the University of Oklahoma in 2002 while working at Tulsa City County Library. After 17 years with the TCCL, Cindy co-founded Tulsa Literary Coalition and Magic City Books in the Tulsa Arts District. The store opened on November 20, 2017, which Cindy said, "was the best day of my life."
Several news stories and social media posts have chronicled the impact of Cindy's life on family, friends, and the literary community in Tulsa and beyond. She was a diligent force in her belief that books change people. She realized her dreams and touched the lives of countless others in her 58 years. Though her time here was too short, her legacy will live on for generations.
Cindy is also remembered for her gentle kindness, her poise, her quick wit, and the graceful strength she exhibited her entire life. While Cindy's quirky but elegant style will not be forgotten—she was adorkable, the epitome of librarian cute—she will be especially remembered by the adage she lived by: if faced with the decision of a new coat or a new book, wear the old coat and buy the new book. In Cindy's words, "Always buy the new book. You'll be happier!"
She is survived by her husband of 22 years, Shannon Hall, of Tulsa; daughter, Lily Sarver (David) of Brooklyn, New York; mother, Betty Jo Davis (Billy Ray) of Tulsa; brother, Alan Hulsey (Peggy) of Broken Arrow; sister, Patricia Chernicky of Tulsa; niece, Jennifer Campbell (Micah) and grand nephew, Noah Campbell of Coweta. She was preceded in death by her father, Leon Melvin Hulsey, of Tulsa.
A memorial service will be held in Aaronson Auditorium at the Central Library, 400 Civic Center, Tulsa at 3:30 P.M. on September 28, 2018. A reception will follow at Magic City Books, 221 East Archer, Tulsa.
In lieu of flowers, the family asks that donations be made to Tulsa Literary Coalition, Tulsa City County Library or Grace Hospice. The family wishes to thank Grace Hospice for outstanding care and the many,