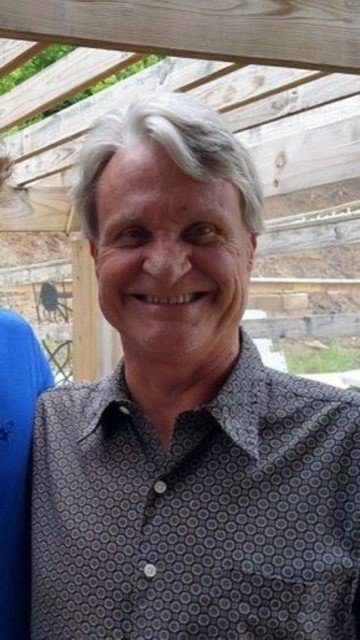 Share Your Memory of
Eric
Obituary of Eric Larson
Eric Larson was born in Boulder, Colorado on January 21, 1951, to Phyllis and Byron G. (Skip) Larson. Eric passed away September 28, 2018 at the age of 67.
The family moved to Dodge City, Kansas, when he was an infant. He attended public schools in Dodge City as well as Dodge City Community College and subsequently spent time at both Kansas University and Kansas State where he studied horticulture. A jack of all trades, he worked as a car salesman, painting contractor, real estate agent and antique dealer over the years. He lived in Tulsa for the past thirty-three years.
He was married and divorced twice and had three sons, Adolf, (deceased in infancy), Brook Schroer and Tanner Larson. Tanner and his mother Wendy Walls and stepdad Lance Dildine were a wonderful and loving part of his life, including him in many family events over the years.
Eric was a gentle soul, a positive force of nature and a friend to all: he loved to discuss any subject with friends and to sing, dance and generally celebrate the good things in life.
He is survived by three siblings who loved him dearly: Ted Larson and his wife Robbins Rogers of Lyons, Colorado, Lora Larson and her husband Brad Pickle of Tulsa, and Charlie Larson and his wife Jeffrey Littlejohn Larson of Tulsa. He passed after a very brief illness but he stayed around long enough for many of his friends and family members to tell him how much we loved him, and for us to get used to the idea of life without him. He had too many friends and pals to mention here.
A memorial service or celebration of life is deferred until later, and the family requests any donations be sent to Saint Francis Hospice or Clarehouse Hospice in Tulsa. Alternatively, we would welcome donations to the Tulsa Art Car 2019 event at https://www.paypal.com/pools/c/88utIO08bC.
--Lora and Ted
Eric was my most kickass friend, mentor, arbiter of style, music and responsible for my loves of all manner of guy stuff. Generous to a fault, and sometimes maddening Brother. What was his, was mine without thought or hesitation. It just was.
Eric had a curious effect on people. Once at 14 we were with Dad getting our haircut at the barber's when a crush of teenaged girls filed in and sang to him "we love you Eric, oh yes we do"! He could walk into a room of strangers and walk out with life-long friends. People were his comfort zone. His saying for when things got sour "let's call out for pizza and all new friends". Funny the moment he passed his family was sharing a pizza nearby. It's my sincere wish that every one of you have a relationship like this in your lives. I know I wasn't the only one who feels this way about Eric.
---Charlie