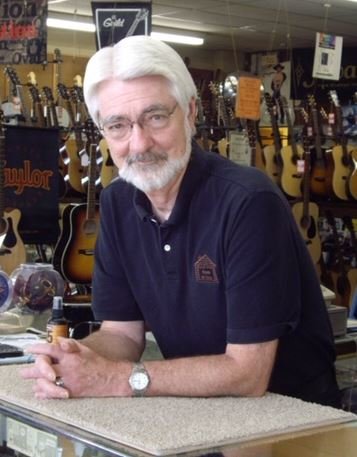 Share Your Memory of
Robert "Bob"
Obituary of Robert "Bob" G. Long
Robert (Bob) Gerald Long, born May 2, 1940 in Springfield, Missouri to Cecil and Geraldine (Jerry) Long, passed away on November 10, 2018 in St. Francis Hospital in Tulsa, OK from complications from Chronic Obstructive Pulmonary Disease after overcoming a good fight from reoccurring metastasized prostate cancer in his lungs earlier last year.
He was a member of the 1958 graduating class from Parkview High School and graduated in 1962 from Drury College (now Drury University) in Springfield, MO. At Drury he was a proud member of the Sigma Phi Epsilon Fraternity Chapter where he held various offices including President, as well as Drury Inter Fraternity Council President.
Bob married his high school sweetheart, Cindy in 1962. They moved to Tulsa, OK in 1969 when he was offered the position to run the band and other instrument side at Shields Music. It was at that time his love of the Tulsa music scene began and on July 1, 1976 he and Cindy bought Guitar House of Tulsa and he would retire 34 years later on August 1, 2010. He was very proud of the mark he and Cindy made in the lives of the many musicians who walked through the doors of Shields Music and Guitar House of Tulsa. It was always a laugh in the family that Bob could not go anywhere that someone did not recognize him.
Bob was a driving force in the Tulsa and the Oklahoma Jaycees which he joined in 1971. Among other local and state positions held during his relatively short membership, he served as the Tulsa chapter chaplain where he soon was given the moniker 'Father Long' which he proudly held throughout his life. Being bestowed the honor of a Jaycee International (JCI) Senatorship #21245 was one of the highlights of his life and the friendships he gained were treasured like no other.
Bob was a member of John Calvin Presbyterian Church where he served as an Elder, Deacon, Trustee, and a member of the Chancel Choir. He also enjoyed arranging periodic trips to the Food Bank, volunteering for Meals on Wheels with fellow church members Norman Gallagher and Ed Marlar, and calling bingo at the monthly Community Taco Dinners. He enjoyed monthly dinners with Jaycee friends as well as a great game of poker on occasion. Bob was also very proud of the fact that up until his reoccurrence of cancer in 2017, he was a regular blood donor at the Red Cross and unfortunately, he was one unit short of donating 24 gallons of blood.
He was a loving "Daddy" to Reagan and "Gramps" to his 8 grand kitties, Raven, Beaker, Gizmo, Rascal, Tabi, Wiggy, Joey, and Sapphire.
Bob was preceded in death by his parents, his half-brother Walter Long and half-sister Marsha Long, and his loving wife, Lucinda (Cindy) Ann Long of Tulsa, OK. He is survived by his daughters Teresa (Teri) Lynn Long and Christina (Tina) Marie Long both of Tulsa, OK; sister-in-law, Martha Susan Schulz of Springfield, MO; sister-in-law, Mary Quigg Caspar (Bill) of Ft. Myers, FL.; nephew, Eugene Bruce Quigg (Carla) of Pickerington, OH; niece, Barbara Marie Quigg of Suwanee, GA; great nieces, Amanda Christine Shreve and Ashley Marie Holbrook (Vince) also of Suwanee, GA; cousin-in-law, Gretchen Smith (Kathy Valentine) of Lansing, MI.; his beloved family, church, Jaycees, classmates, and countless string musicians through whom his legacy will live on forever.
The Tulsa Memorial Service will be held at 2:00 p.m. on Saturday, November 17, at John Calvin Presbyterian Church, 8181 E. 31st Street, Tulsa, OK 74145. The Springfield Memorial Service will be held at First and Calvary Presbyterian Church, 820 S. Cherry Street, Springfield, MO 65806 on Saturday, December 15, at 2:00 p.m. In lieu of flowers please send contribution to the music department of John Calvin Presbyterian Church, the Oklahoma Region/American Red Cross, Animal Aid of Tulsa, the music department of First and Calvary Presbyterian Church or to charity of your choice.
Ninde Garden, 742-5556, www.ninde.com
Memorial Service
2:00 pm
Saturday, November 17, 2018
John Calvin Presbyterian Church
8181 E. 31st St.
Tulsa, Oklahoma, United States

Get Directions
Memorial Service
2:00 pm
Saturday, December 15, 2018
First & Calvary Presbyterian Church
820 S. Cherry Street
Springfield, Missouri, United States

Get Directions