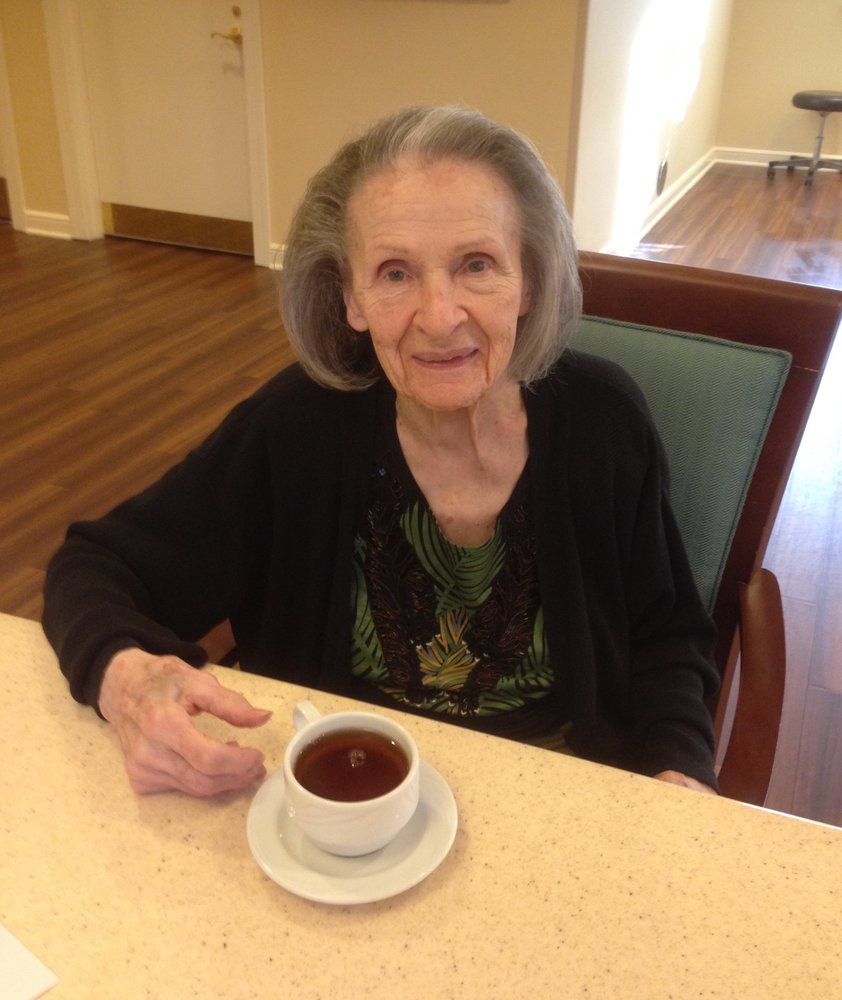 Share Your Memory of
Melanie
Obituary of Melanie Anne Benner
Melanie Anne Hagar was born January 1, 1924 in the town of Freyming in the Alsace Lorraine region of France. She and her sister, Alice, enjoyed a traditional French upbringing in their beautiful homeland even as it was ravaged by war. One day, she met a dashing Army Lieutenant from Belfast Maine, Mearl Benner. He stole her heart and they were married after the close of fighting in 1946. She came to Belfast and from there Army life took them to bases in California, Panama, Puerto Rico, Massachusetts, Texas and Alabama prior to their retiring to Maine fifteen years later. She embraced her life of travel as an Army wife and as a loving mother to their son, Benjamin.
Melanie enjoyed the New England lifestyle of Belfast. In the summers, she was an active member of the Garden Club, St Francis Altar Society, and served on the Board of The Sweetster Home for Challenged Children. In the winters, she liked cross country skiing and curling. Throughout the year, she helped renovate their houses, nurtured her flower and vegetable gardens and contributed research for her Stock Club.
She was actively preparing to move into their fourth and final home on the old family farm in 2000 when her husband Mearl passed away after 54 years of marriage. For the next ten years she maintained her community activities and involvement. The only discernible change was a shift in her interests from big dogs to curious cats. Her life was immensely improved by the loving care and companionship she received from her friends, Alycia Benner and Michelle Wood.
By 2011, she was finally persuaded to move to Tulsa to appease her son and family who wanted her closer so they could be more attentive. She entered Montereau and over time she passed through each phase of care offered there. Her final years were spent at the Chateau, where she was very well cared for.
Melanie was proceeded in death by her husband, Mearl Benner; her parents Jean Hager and Anna Bourg Hager; her sister, Alice Falkenklous and daughter Audrey Gibney of Baltimore, Maryland; her sister-in-law, Doris Benner and brother-in-law, William "Bill" Benner and their daughter Gloria.
Melanie is survived by her son Benjamin and his wife Jodie Benner, grandchildren Justin Benner, Christine Benner and Christine's husband, Brian Adair. She also leaves her sister Alice's children: Endel, Louie, Phillip and Melanie Falkenklous and Lisa Lewis. In Belfast remain her nephew John Benner and wife Belinda; great niece Penny and great nephew Shawn Bailey and wife Susan and daughter Jayme.
This spring, she will be laid to rest at the Grove Cemetery in Belfast, next to her beloved husband, Mearl.
"Que son âme repose en paix."
May her soul rest in peace.
Family suggests donations in Melanie's memory be made to Hospice Charity Care, 15 Industrial Park, Saco, ME 04072.