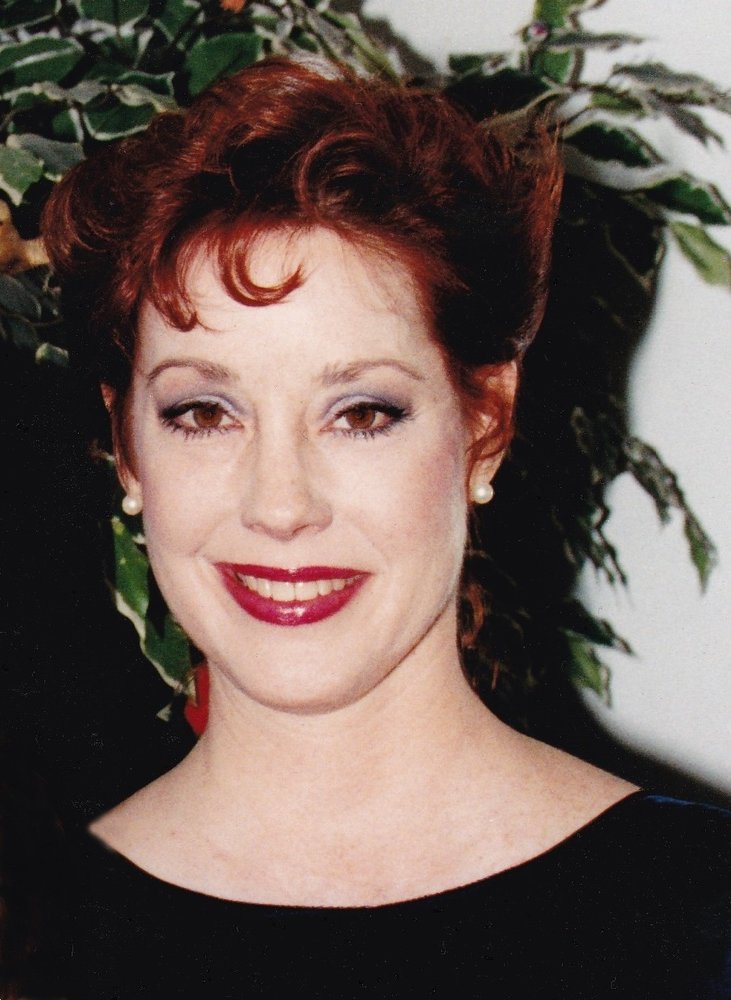 Share Your Memory of
Sally
Obituary of Sally Howe Smith
If you reported for jury duty between 1992 and 2016, nearly a quarter of a century, you were greeted by the bright and beautiful smile of the Court Clerk, Sally Howe Smith. She knew you probably didn't want to be there, and that jury duty was interrupting your daily life. The courthouse was her daily life, and she wanted you to know she was grateful you were there.

Our city lost a devoted public servant, and her family lost a treasure, when Sally passed away on Thursday, April 4. Sally was born in Tulsa, Oklahoma on December 1, 1952. Her first workplace was her last, as she fell in love with the courthouse when she got a summer job working for then-Court Clerk Don Austin. That same summer she met the other love of her life, future State Senator and fellow public servant, Jerry Smith. The couple wed on January 19, 1975 and had a son, whom they named Tucker Smith, on January 13, 1985.
Sally spent 45 of her 66 years on earth, nearly half a century, working in the Tulsa County courthouse. For 24 years she was Court Clerk, the first woman to hold the position, and one of the longest-serving Court Clerks in Tulsa County history. She ran unopposed since 1996, not because nobody else wanted the job, but because nobody else thought they could do it better. More than most Tulsans realize, Sally's contributions benefit each of us to this day. In 1988, Don Austin appointed her to oversee the computerization of court recordkeeping. It was a monumental, but essential task that few could have handled. Sally could and did. She was also instrumental in the creation of Oklahoma Supreme Court Network. But knowing about computers or administration wasn't what made Sally exceptional; it was caring about people. She implemented the court's first cost administration system, granting people the opportunity to pay out their dues. She believed no child should go hungry or without medicine, so if someone called and explained their situation, they received a temporary reprieve. Sally retired in 2016, leaving behind a legacy of fairness, impartiality and faithful devotion to the finest traditions of her calling.
Sally was also a longtime member of Kiwanis Club and was recognized several times by the Oklahoma Supreme Court. She was preceded in death by her parents, Elliott and Imelda Howe, and her husband of 40 years, Jerry Smith. In addition to her child, she is survived by two siblings, Elliott Howe, MD and Nancy Howe; nephews Hunter Cates and Dustin Cates; Dustin's wife Maggie and daughter Lucy; niece Katy Howe Britton and her husband Nate; caregivers Paula Goodwin and Sandy Call; numerous family members and even more numerous friends.
It would be no exaggeration to say Sally touched the lives of thousands of Tulsans, from all walks of life. No matter who you were or where you came from, Sally greeted everyone with a smile that was warm and genuine, for she truly loved people. That was her superpower. Now her smile looks down from above, guiding us as we strive to live with as much love and compassion for others as she did.
The rosary will be prayed for Sally 6:00 p.m. Thursday, April 11, 2019 at Ninde Brookside Chapel. Mass of Christian Burial will be said 2:00 p.m. Friday, April 12, 2019 at Church of the Madalene, 3188 East 22nd Street.
Rosary Service
6:00 pm - 7:00 pm
Thursday, April 11, 2019
Ninde Brookside Chapel
3841 S. Peoria
Tulsa, Oklahoma, United States
918-742-5556

Get Directions
Funeral Mass
2:00 pm - 3:00 pm
Friday, April 12, 2019
Church of the Madalene
3188 E. 22nd Street
Tulsa, Oklahoma, United States

Get Directions