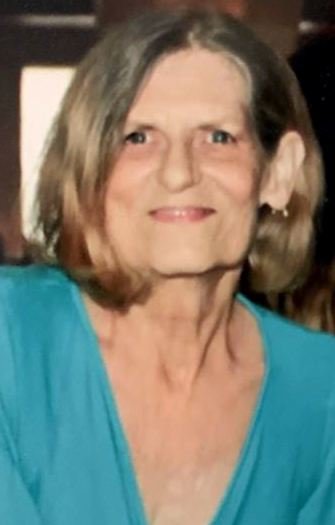 Share Your Memory of
Victoria
Obituary of Victoria Lynn Martinus
Victoria Lynn (Vikki) Schosker Martinus of Tulsa, OK, passed away on April 12, 2019.
Vikki was born on February 17, 1948 to Richard and Rosemary Schosker. Vikki was the epitome of the words free spirit. A warrior mother who took good care of those around her. Positively impacting so many more lives than she would ever take credit. In the 1960's Vikki moved to San Francisco, California and was a true flower child. She never lost it and was always a hippie at heart. Vikki came to Tulsa with her husband Jim in the 1980's, with kids in tow. Vikki and Jim started a new life in a new place. They owned and operated Felinis Cookies and Deli for 30 years and it is still a Tulsa favorite for many loyal customers. Vikki traveled the globe and loved to learn. She was well read and could discuss any subject well. She taught her children how to work hard without expecting unnecessary praises while always emphasizing the self worth that hard work brings. Always using her hands to create something, she was a true artist. Vikki was a excellent gardener and loved nature. She was a success in countless ways. Vikki was one of the lucky ones, a person who truly lived a complete life. Vikki loved her friends, employees and customers very much. She loved people. Those who knew Vikki will never forget her. She will be fondly remembered for her kindness, infectious laughter, her work ethic and her ability to accept and love people for who they are.
Vikki is survived by her husband, James Martinus, of 48 years, daughter Sasha Martinus of Los Angeles, Seth and Kris Martinus of Tulsa and their children, Livia, Alex, Micah, Rebyl and Liberty, and daughter Jeannie Rose Reed of Tulsa and her son Roscoe, as well as her siblings Nancy and Lenny Luther of Harlingen, TX, Cindy and Jeff Emmons of Mishawaka, IN and Mike Schosker of Blue River, OR and lots of cousins who all loved her very much.
A celebration of Vikki's life will be held at Ninde Funeral Home, 3841 S Peoria Ave at 1:00pm, Friday, April 19th.
Ninde Brookside, 918.742.5556, ninde.com
Memorial Service
1:00 pm
Friday, April 19, 2019
Ninde Brookside Chapel
3841 S. Peoria
Tulsa, Oklahoma, United States
918-742-5556

Get Directions