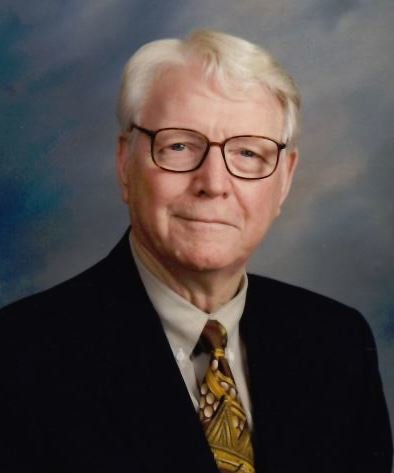 Share Your Memory of
Jack
Obituary of Jack E. Hale, M.D.
Jack E. Hale, M.D., 96, passed away August 6, 2019, in Fort Collins, CO.
Jack was born February 15, 1923, in Arkansas to the late Edward and Agnes Hale. At age five, his family moved to Tulsa, OK, his home for the majority of his life. He graduated from Daniel Webster High School in 1941 and then served in the US Air Force during World War II in India (1942-1945). Through financial support of the G.I. Bill, he received his Bachelor of Science from the University of Tulsa in 1950 and began medical school at Tulane University in New Orleans in 1954. After graduation, he did his internship at Brook Army Hospital in Ft. Sam Houston, TX.
Dr. Hale specialized in Pathology and did his residency at St. John's Hospital, Tulsa (1955-1959). He then served as Director of Laboratories at St. Francis Hospital, Tulsa (1965-1994). During his 29 years on staff, the laboratory increased specialization of testing by moving from a single laboratory with five sections to a comprehensive laboratory consisting of nine departments. He was instrumental in the development of the St. Francis School of Medical Technology. When he was inducted into the St. Francis Health System Hall of Fame in 2003, the staff remembered him as "a leader, a mentor, a man who created an environment where you just wanted to do the right thing." He was also a member of Trinity Episcopal Church, Tulsa.
Jack had great admiration for his St. Francis Hospital pathology team: Drs. Bill Illig, Ray Maguire, Mike Medawar, Stanley White and Greg Williams. Few people were as important and dear to him in his career as Rick Gillis, business manger and expert problem-solver; Sister Mary Blandine whose loving character was an inspiration; and Lloyd Verret, thoughtful and caring leader. In addition, he appreciated the friendship and interesting dinner conversations with Dr. Hal and Shirley Goldman. He was grateful for the considerate health advise from friend Dr. John Kalbfleisch. Jack cherished his 80-year companionship with high school and college classmate and WWII comrade, James King.
Jack was generous, kind, courteous, and optimistic. He saw the good in people. He was quick-witted with a self-deprecating sense of humor. He had a huge love of learning. Throughout his life, he valued simple pleasures with tremendous gratitude. He played golf and tennis; enjoyed music and reading. He liked old movies, especially ones with happy endings. His favorite pastime in his senior years was sitting by the swimming pool smoking a cigar. In one of his last mindful moments of hospice care, he told his family, "I am a lucky man." We are the lucky ones for having known him.
He was preceded in death by his parents and sister, Mary Juanita Hale Wright (Gene).
Jack is survived by his wife of 58 years, Charlyn Ann Beal Hale; son, Stephen Edward Hale (Keri Ann Koontz); daughter, Suzanne Elizabeth Hale (Jay Matthew Ham); grandchildren, Clara Jacklyn Ham, Jack Roscoe Ham and Johnson Edward Hale; nephews, Rod Wright (Linda), Jeff Wright (Susan); and niece, Carolyn Wright Mayer (John).
Graveside services were held Monday, August 19th at Memorial Park Cemetery in Tulsa.
In place of flowers, donations may be made in Jack's name to Pathways Hospice, 305 Carpenter Road, Fort Collins, CO 80525 or online at https://interland3.donorperfect.net/weblink/weblink.aspx?name=pathhosp&id=1