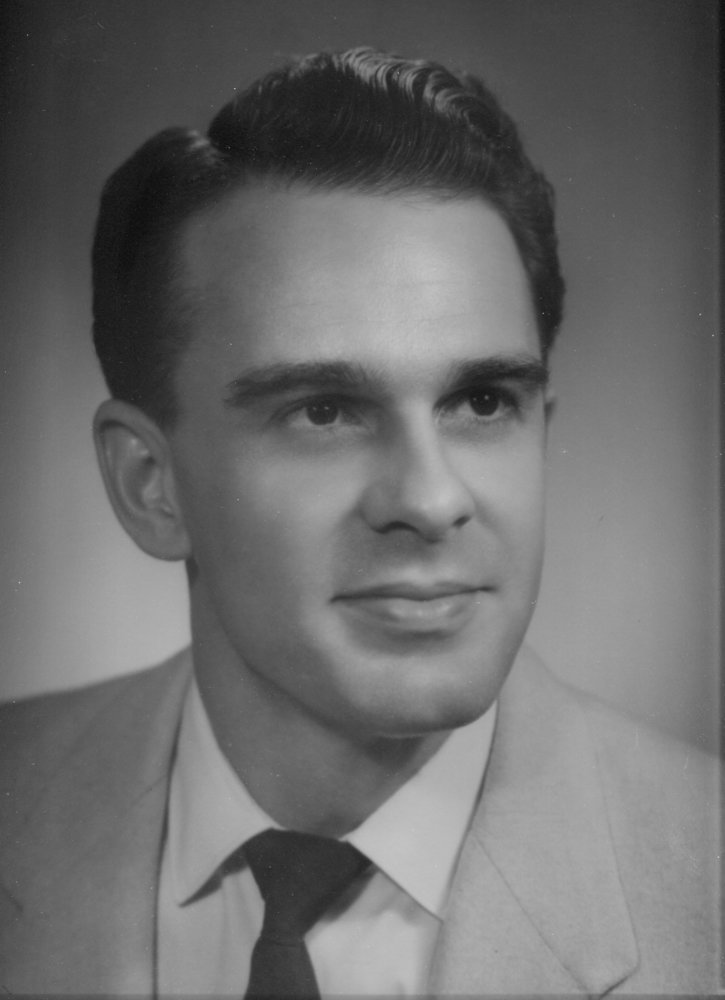 Share Your Memory of
Brice
Obituary of Brice Gaines Venable
Brice Gaines Venable passed away August 24, 2019. Born at home in Overton, Alabama on February 16, 1924 to Ruford Freeman and Anne Lou (Gaines) Venable, Brice graduated in 1942 from Gadsden High School. He started college at Auburn, but his degree was interrupted by World War II, during which he served his country as a staff sergeant in the 285th Engineer Combat Battalion, Company B in Germany, Poland, Czechoslovakia, Luxembourg and France. His unit dismantled land mines and liberated one concentration camp. Brice would graduate from the University of New Mexico with a Bachelor of Science in Civil Engineering, after which he signed on with the McKesson-Robbins Drug Company, where he was a salesman, a buyer and manager. In 1970, he took over management of the family business, Venable's Bicycle Store, which he continued to operate until 2004, the year he turned 80.
Brice was a lifelong United Methodist and a member of Boston Avenue United Methodist Church for over sixty years, where he met his spouse of 56 years, Sue Livesay. They would have two daughters together, of whom he would say, "They gave me my life." He appeared in many stage productions, including Tulsa Little Theatre's "The Most Happy Fella," where he played the role of The Doctor, and several Tulsa Opera productions. He appeared on stage in Broadway at Boston Avenue, as Grandfather Prophater in "Meet Me in St. Louis," as Andrew Carnes in "Oklahoma," as The Starmaker in "Carousel," and as General Waverly in "White Christmas." He was a professional tenor soloist who sang for many weddings and funerals and was employed for worship services at the Unity Church of Christianity for a time. Brice also leaves behind reams of unpublished original poetry.
He was preceded in death by his brother, Rev. Fred C. Venable and nephew, Mark Venable. He is survived by his wife, Sue; daughters, Cathy Venable and Rev. Amy Venable; sister-in-law, Joan Venable; nieces, Wendy Hopkins (Greg) and Jill Jaynes (Clint); great-nephews, Matthew Venable and Mike Venable; and great-great nephew and niece, Kyle Venable and Brittney Venable. A memorial service will be held 2:00 p.m. Tuesday, August 27, 2019 at Boston Avenue United Methodist Church. In lieu of flowers, please make a donation to the Parkinson's Foundation of Oklahoma.
Memorial Service
2:00 pm - 3:00 pm
Tuesday, August 27, 2019
Boston Avenue United Methodist Church
1301 S. Boston Avenue
Tulsa, Oklahoma, United States