Recommend Robert 's obituary to your friends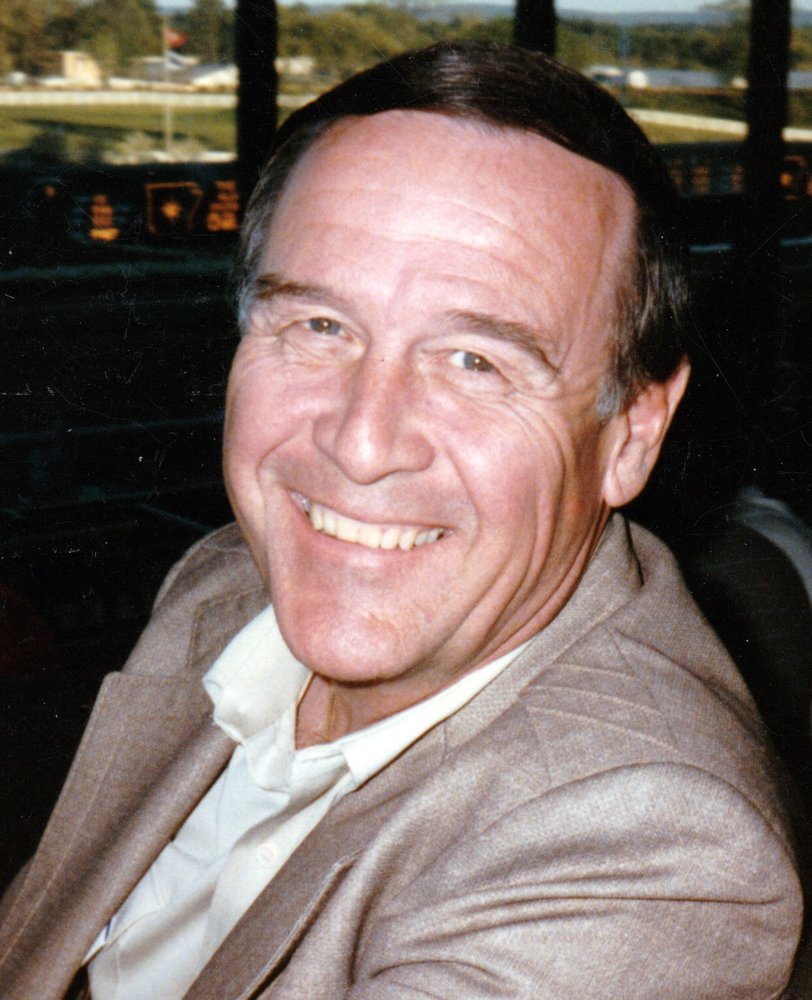 Obituary of Robert J. Walenta
Bob was born on Sept. 1, 1925 in Mitchell, South Dakota to John Nolan and Anna Elizabeth (Fritschen) Walenta. He passed away Sunday, November 10, 2019 in Tulsa, OK, at the age of 94.
His Grandparents, Wesley and Margaret "Ma" (Nolan) Walenta homesteaded from Iowa in 1910, selected land in Ziebach County that included, Thunder Butte landmark, claimed and settled land between Glad Valley and Coal Springs, SD. Bob's father, John, purchased some of his fathers' acreage to start his family ranch and eventually acquired 36,000 acres. He started off ranching cattle and sheep but by the time Bob was old enough to work the ranch, the livestock was sheep and horses. It was there that Bob was raised.
Bob was the oldest of eight children. During his early years of school, he rode his horse to the one room schoolhouse he attended. He graduated from High School in Lemon, SD in 1943 and at that time, there were 38 class members/graduates. During those years, he lived in Lemon during the week to attend school and went home to work the ranch on the weekends.
Stories told about life on The Ranch with his Mother, Dad, brothers and sisters, were captivating! Sheep wagons, cook wagons, hired workers to help with shearing sheep and bagging wool, the water well, breaking horses for the ranch (the neighbor ranchers' horses too), Father Nau, his visits to relatives, the Sunday picnics at the base of Thunder Butte, the Saturday socials his parents attended that lasted until the wee hours of the morning, his schoolhouse, the tractors, trips to the train, the purchase of his first horse, harsh weather conditions, the barn and livestock chutes and so much more. His amazing childhood instilled his faith in God, love for his family and others, his hard work ethics, and his other amazing qualities.
After graduating High School, he enlisted in the US Army, attended basic training in Minnesota and was then stationed at Ft. Sill, OK. After WWII ended, he moved to Tulsa to attend what was then named, Spartan School. It was during that time that he rented a room from his future in-laws, Emery and Jessie Goss. Upon graduation, he made Tulsa his permanent residence. He became engaged to his future bride, Jone, and landed his first job managing a car rental agency in downtown Tulsa.
Bob was married for 66 years to the love of his life, Jone "Jonie" Walenta.
Bob and Jone were married on June 10, 1950 at Holy Family Cathedral. Within the next 7 years, Bob acquired his Midas Muffler, Tulsa franchise and purchased land, broke ground and build his first location on East 11th Street in the 1950's. He eventually expanded and owned and operated the 3 Tulsa locations. Midas Muffler was a co-sponsor for local sports teams and organizations.
Bob was active for many years with the Tulsa Men's Club, Tulsa Ski Club, Tulsa Executives Association, as well as other organizations.
Bob was known for his warm smile, loving heart and personality, his honesty and selfless generosity, Sunday breakfast on 30th place, the list is endless!
Bob was a devoted husband, father, grandfather and great-grandfather. He enjoyed a full and interesting life filled with family, traveling, camping, snow skiing, playing cards, golf and many other outdoor activities.
Bob is survived by his three daughters, Michele Scott and her husband, Ed, Sydney Walenta, Leslie DeVries and her husband, David; six grandchildren, Erin Walenta (Brad Wedel), Rob Walenta (Alex), Courtney Wiles (Justin), Hilary DeVries, Alison Locke (Zach) and Martin Young; eight great-grandchildren, Tanner Wiles, Dylan Wiles, Lola McFeeley, Dax Wiles, Harper Locke, Dylan Walenta, Cooper Wedel and Everett Walenta.
He is also survived by his brothers, Donald, Jerome, Nickolas (Annette), and Daniel (Mary) Walenta; his many nieces and nephews; their children and his cousins.
Bob was preceded in death by his wife, Jone; his son, Christopher; his sisters, Irene Marlis and Mary Ann and her husband, Clayton; his brother, Thomas and his wife, Irene; his parents, John and Anna; sisters in-law, Ann (Donald) and Jerauldine (Jerome).
The rosary will be prayed for Bob at 7:00 p.m. Sunday, November 17 and a funeral mass will be held 10:00 a.m. Monday, November 18, both at Christ The King Catholic Church. A reception will follow in Fletcher Hall. Graveside committal will be 2:00 p.m. Monday at Calvary Cemetery.
Rosary Service
7:00 pm - 8:00 pm
Sunday, November 17, 2019
Christ the King Catholic Church
1520 S. Rockford Ave.
Tulsa, Oklahoma, United States
Funeral Mass
10:00 am - 11:00 am
Monday, November 18, 2019
Christ the King Catholic Church
1520 S. Rockford Ave.
Tulsa, Oklahoma, United States
Final Resting Place
2:00 pm - 3:00 pm
Monday, November 18, 2019
Calvary Cemetery
91st and Harvard
Tulsa, Oklahoma, United States