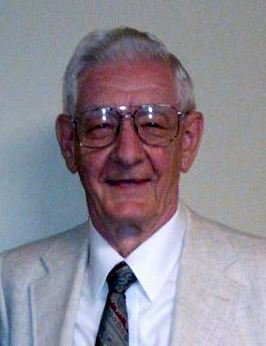 Share Your Memory of
Dean
Obituary of Dean Loshbaugh
Dr. Dean Loshbaugh was born July 28, 1931 in Tahlequah, OK to Alva N. Loshbaugh and Ethel Mae Brammel Loshbaugh. He died unexpectedly on November 26, 2019 at the age of 88.
Dean was born while his father attended summer school at Northeastern State University, which was his introduction to the world of education. Upon graduation from Claremore High School in 1949, he attended Oklahoma A&M, graduating with a B.S. in 1953. He worked as an Industrial Arts Teacher in Springdale, Arkansas.
He entered the U. S. Army for basic training at Ft. Chaffee, AR in August 1955. He studied fire directional control for 105 mm Howitzers and taught classes in the headquarters company of the 1st Infantry Division at Ft. Riley, KS. He then served in the 8th Army in Korea June 1956 to August 1957 in the 11th Combat Engineers Battalion as librarian. In the active reserves, he did 3-D aerial photography interpretation and studied chemical, biological and radiological agents.
Upon his discharge, he moved to Tulsa and taught Industrial Arts in Metal and Electricity at Hamilton Junior High School from 1957-63. He then became the Director of the Vocational Training Center at the Children's Medical Center in Tulsa, OK, serving individuals with disabilities through a program of work adjustment training and community job placement. Dean was instrumental in The Vocational Training Center becoming the first nationally accredited program of its type in Oklahoma. He retired after 31 years in 1995 and at the time of his retirement, the center had maintained 24 years of national accreditation.
He served as an educator while also continuing as a student. He received his M.S. from Oklahoma State University in 1958 and his Ed.D. from Tulsa University in 1972. He served as the state president of three organizations including the Oklahoma Community Providers and the Oklahoma Federation of the Council for Exceptional Children.
Dean met Billie June Scarbrough at First United Methodist Church in Tulsa where they married December 20, 1958. They became active members of their Sunday School class. After Billie passed away in 2011, Dean married Elizabeth Hicks on August 4, 2012, who was also an active member of that Sunday school class at FUMC.
Dean was a member of the National Sons of the American Revolution. He was an avid woodworker and primitive arms enthusiast, crafting several muzzle-loading rifles, building them from the ground up with only a photograph as a pattern. He enjoyed his friends in the English Speaking Union and also helping Jim Scarbrough, his brother-in-law, with farming and ranching activities. He even restored a vintage John Deere tractor for Jim. Dean believed strongly in helping others as exemplified by this July 20, 2000 quote from an article about him in the Heavener Ledger, "Loshbaugh said it's good to help one another, especially family."
He was preceded in death by his parents and his first wife, Billie June Scarbrough Loshbaugh. He is survived by his wife of 7 years, Elizabeth Hicks Loshbaugh of Tulsa; three nieces, Lugenia Counce and her husband, Ben of Caruthersville, MO, Linda Goeller and her husband, Mark of Seminole, OK, and Ellen Woodring and her husband, Rob of Bixby, OK; two nephews, Carl Scarbrough and his wife, Melissa of Houston, TX and Dean Scarbrough and his wife, Cassandra of Alva, OK; two stepdaughters, Carol Hicks of Los Angeles, CA, Suzie Thomason and her husband, Wylie, of Carrollton, TX; fourteen great nieces and nephews, Jim Goeller and his wife, Lindy, Anna Beth Kallenbach and her husband, Andy, Laura Schley and her husband, Steve, Emily and her husband, Shane, Trisha, Alyssa and Benjamin Counce, Carly and Daisy Woodring, Joel, Will, Lane, Gracie, and Norah Scarbrough, two step granddaughters, Becca Thomason and Brittani Thibodeaux and her husband, Mike; three great-great nieces, Norah Goeller, Eileen Kallenbach, and Clare Schley; five great-great nephews, Sam Goeller, Lucas and Logan Gulley, Matthew and Dean Kallenbach; and two step great-grandchildren, Brooke and Kennedy Thibodeaux, as well as a host of cousins, additional family and loved ones.
A memorial service will be held on Saturday, November 30, 2019 at 2:00 pm at First United Methodist Church. In lieu of flowers, the family requests contributions in Dean's memory to the First United Methodist Church Memorial Fund, 1115 South Boulder, Tulsa, OK 74119, or to the Alva N. and Ethel M Loshbaugh Scholarship Endowment at Rogers State University, 1701 W. Will Rogers Blvd. Claremore, OK 74017. Funeral arrangements are through Ninde Funeral & Cremation, (918) 742-5556 www.ninde.com
Visitation
12:00 pm - 8:00 pm
Friday, November 29, 2019
Ninde Brookside Funeral Home
3841 S. Peoria
Tulsa, Oklahoma, United States
Memorial Service
2:00 pm
Saturday, November 30, 2019
First United Methodist Church
1115 S. Boulder Avenue
Tulsa, Oklahoma, United States