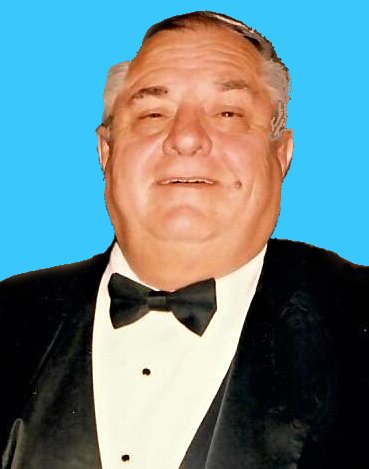 Obituary of Bob Wallack
Robert D. (Bob) Wallack, 87 of Tulsa passed away in Tulsa on Sunday, December 8, after a short illness. Bob was born February 9, 1932 in Oklahoma City. His parents were Hazel and Paul Wallack.
Even though Bob was considered a member of the Central High School Nifty Class of 50, as a junior, he left Central mid-year to attend Oklahoma Military Academy in pursuit of his love of the military and law enforcement. He completed junior college at OMA in 1953 with the rank of Cadet 2nd Lieutenant. Following graduation from OMA, he attended Oklahoma A&M majoring in Civil Engineering. In 1954 he enlisted in the U.S. Army Reserve as Sergeant and discharged in 1962 with two years active duty in Germany. After returning from Germany, he went into oil-field equipment sales until he joined Rockwell Aerospace (later becoming Boeing) as a Security Specialist/Emergency Services getting to do what he loved best—it was a great day when an emergency called on his skills and training.
He was an active community volunteer, serving as a Reserve Deputy Sheriff and Detective for the Tulsa County Sheriff's Office from 1993 to 2010, a volunteer job he loved and where he made many wonderful friends. He received the 1996 Reserve Deputy of the Year Award, which during the presentation it was said, ". . . everyone that truly knows Bob recognizes that he has been a COP all his adult life." For many years he organized the security for the Junior League of Tulsa's Charity ProAm Golf Tournaments. One of Bob's favorite ProAm memories was being Bob Hope's personal security when he was the guest celebrity. He also provided security for Governor Ronald Regan during the 1968 Republican Governors Conference. Bob was an Assistant Scoutmaster for Boy Scout Troop 344. He received The President's Call to Service Award for making a difference by achieving more than 4000 hours of volunteer service. He was a 32nd Degree Mason for over 50 years, a member of the Akdar Shrine of Tulsa, a former member of The Royal Order of Jesters, and supporter of the Committee of 100 since its beginnings. Bob was an active member of the OMA Alumni Association and a past president.
Bob is survived by his loving wife of 39 years, Chelley Wallack; his two daughters, Tracey Dean, and husband Gary J, of Pryor; Kelly Brixey, and husband Sam of Chandler. Two grandsons: Paul Brixey and wife Leanna of Chandler, and their 4 children: Landon, Bryson, Madeline, and Easton Brixey; and David Brixey of Claremore. Brothers in law, Ralph Hurlbutt and wife Louise of Kennebunk, Maine; Raymond "Cap" Hurlbutt and wife Sandy of Broken Arrow; and Bill Hurlbutt and wife Christie of Tigard, Oregon.
He will be missed by his constant furry companions Buffy and Mr. Binx. Bob was proceeded in death by his parents Hazel and Paul Wallack, and his "son" John Benson Garner.
Memorial Services will be at St. John's Episcopal Church, 4100 S. Atlanta Place, Tulsa, at 2 PM Monday, December 16th, where he was a member for over 50 years.
In lieu of flowers, memorial donations may be made to Oklahoma Military Academy Gold Program Scholarships, Attn: Dr. Danette Boyle RSU 1701 W Will Rogers Blvd, Claremore, OK 74017, or the Boy Scouts of America, Indian Nations Council, 4295 S. Garnett Rd., Tulsa, 74146.
Ninde Brookside, 918.742.5556, ninde.com
Memorial Service
2:00 pm
Monday, December 16, 2019
St. John's Episcopal Church
4200 S. Atlanta Place
Tulsa, Oklahoma, United States