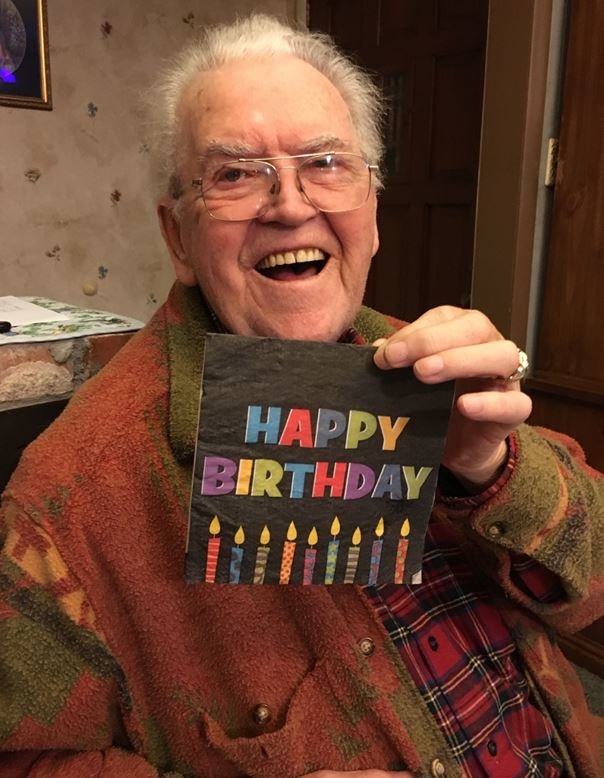 Share Your Memory of
Richard
Obituary of Richard Howard Wilkie
Richard Howard Wilkie was born October 29, 1932 in Westville, OK to Samuel David Wilkie and Elsie (Sisemore) Wilkie. He passed from this life, surrounded by family, on March 6, 2019 at the age of 86.
Richard grew up attending Lowell School in Tulsa until he completed the 9th grade at the age of 14 when he dropped out to help support his struggling family. He had been baptized at Evangelistic Temple where the family were members and made revivals a major part of their lives. He played competitive marbles (poogies) and at one time had about 5000 marbles – enough for an Army sack. What he lacked in intelligence, Richard developed a keen common sense that would serve him well without a formal education. He grew to be a caring and kind gentleman who had an unshakable work ethic. His first jobs included working at laundromats, washing dishes and painting rooms at the historic Mayo hotel. The job with the most entertaining stories came from his time in management of the Continental Roller Arena on Main Street. Later, he found several jobs working in Tulsa's burgeoning manufacturing industries landing positions in the mill lines and working on lathes as a machinist at Par-Ex machine and then concluding his machining career at McElroy Manufacturing. "Mr. Wilkie" never tired of providing an example of hard work and commitment. He played hard as well never missing an opportunity to square dance with Shirley as a member of the Tanglefoot Square Dance Club of Sand Springs. In addition, he bowled in several leagues at Tiffany and Harvard Lanes in Tulsa. Although he never gained his own GED, he was incredibly grateful to the McElroy family for the scholarship dollars his wife Shirley utilized to obtain her bachelor's degree.
Richard loved his four children; Tony, Pamela, Marc and Jeff. Although he didn't have much as a child and later a teenager and young adult, he constantly made sure everyone had the basics – even when you didn't think you needed it. He coached sports teams and coached off the field quickly pointing out when you could have hustled a little bit more or tried harder. He was constantly asking about jobs and opportunities and was always worried about family "working too hard" even after his example of determination. Finally, he especially doted on his seven grandchildren and was so proud to attend their events and share in their celebrations. He could always be found, relaxing in his lazy boy and enjoying the cowboys he most respected in Western Movies like Shane, High Noon and McClintock. Many a nap alone or with a grandchild in his lap…he relished just "resting his eyes." He will be most missed by the hugs, smiles and encouragement he gave even while battling congestive heart and renal failure.
Richard was preceded in death by his parents; his son, Richard Anthony Wilkie; and his brother, Samuel David Wilke, Jr. He is survived by his wife of 59 years, Shirley Jean (Johnson) Wilkie; his sons and daughters-in-law, Marcus & Kathy Wilkie and Jeffrey & Cathy Wilkie; his daughter, Pamela Pistilli Arnold; 7 grandchildren; and 8 great grandchildren.
Richard will lie in state from 10:00 a.m. to 8:00 p.m. Tuesday, March 12, at the Ninde Brookside Funeral Home with the family receiving friends from 5-7 p.m. A memorial service will be held 2:00 p.m. Wednesday, March 13, at Memorial Drive United Methodist Church, 7903 E. 15th Street. He will be laid to rest at Memorial Park Cemetery.
In lieu of flowers, the family is requesting contributions be directed to The Panny McElroy Distributor Scholarship in memory of Richard Wilkie. The scholarship is a component fund of Tulsa Community Foundation and provides financial support to qualified McElroy employees and dependents. Since inception, the scholarship has awarded over $300,000 to students at vocational and high education institutions. Checks should be made payable to Tulsa Community Foundation and sent to 7030 S Yale Ave., Ste 600, Tulsa, OK 74136 and memo "in memory of Richard Wilkie."
Ninde Brookside, 918.742.5556, ninde.com
Visitation
10:00 am - 8:00 pm
Tuesday, March 12, 2019
Ninde Brookside Funeral Home
3841 S. Peoria
Tulsa, Oklahoma, United States
Family to receive friends from 5-7 p.m.

Get Directions
Memorial Service
2:00 pm
Wednesday, March 13, 2019
Memorial Drive United Methodist
7903 E. 15th Street
Tulsa, Oklahoma, United States

Get Directions